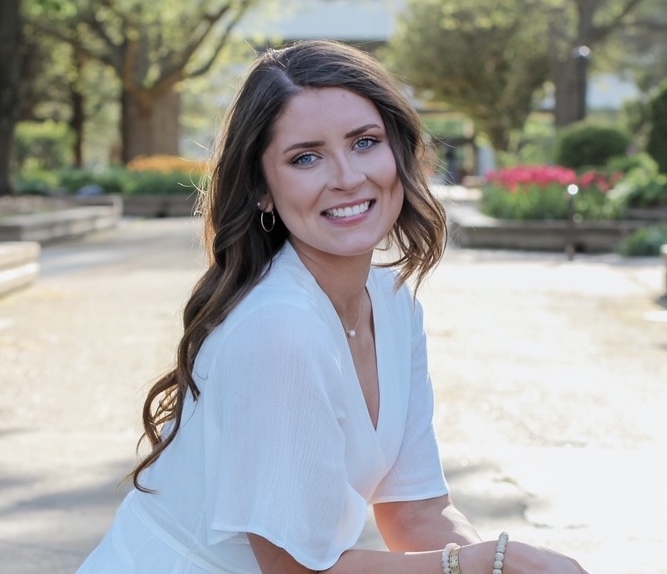 Raigen Furness
Graphic Designer
I naturally gravitate towards learning environments as I am a very proud, 100% self-taught designer. How did I get here? I grew up competitively showing horses and became amazed by the investment people put into advertising. I would flip through the equine magazines, in awe over each creative design. Horse shows made me understand the importance of hard work, dedication and perfection.
Fast forward, I graduated from Central College (GO DUTCH!) in the spring of 2020. Yep, during a worldwide pandemic. Like many going into college, I had no real clue what I wanted to do but fell in love with the small town of Pella. While in school, I spent hours upon hours inside a coffee shop, sparking my interest in the Creative Cloud. My degree from Central rounded me out and expanded my horizons — literally, with a six-month study abroad experience and a graphic design internship in London. To sum it all up, I am a complete people person who is able to start a conversation with just about anyone. I enjoy exploring new places, doing yoga, trying new food, riding my horse or spending time catching up with my friends and family.
Did You Know
I lived in London for six months in 2018. While I was over seas, I also spent two weeks backpacking across Europe.