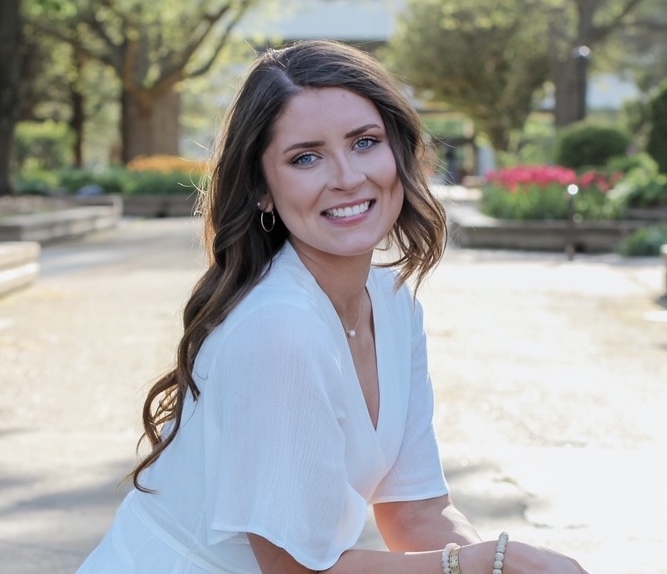 Raigen Furness
Graphic Designer
I naturally gravitate towards learning environments as I am a very proud, 100% self-taught designer. How did I get here? I grew up competitively showing horses and became amazed by the investment people put into advertising. Showing horses made me understand the importance of hard work, dedication, and perfection.
I graduated from Central College in the spring of 2020. While in school, I spent hours upon hours inside coffee shops, sparking my interest in the Creative Cloud. My years at Central rounded me out and expanded my horizons — literally, with a six-month study abroad experience and a graphic design internship in London. To sum it all up, I am a complete people person who can start a conversation with just about anyone. A few of my favorite things: yoga, traveling, patio season, and my goldendoodle, Evie. When I am not at Flynn Wright, you can find me at a coffee shop, trying the newest restaurant/brewery in DSM, riding my horse, or spending time with my family and friends.
Did You Know
I lived in London for six months in 2018. While I was over seas, I also spent two weeks backpacking across Europe.